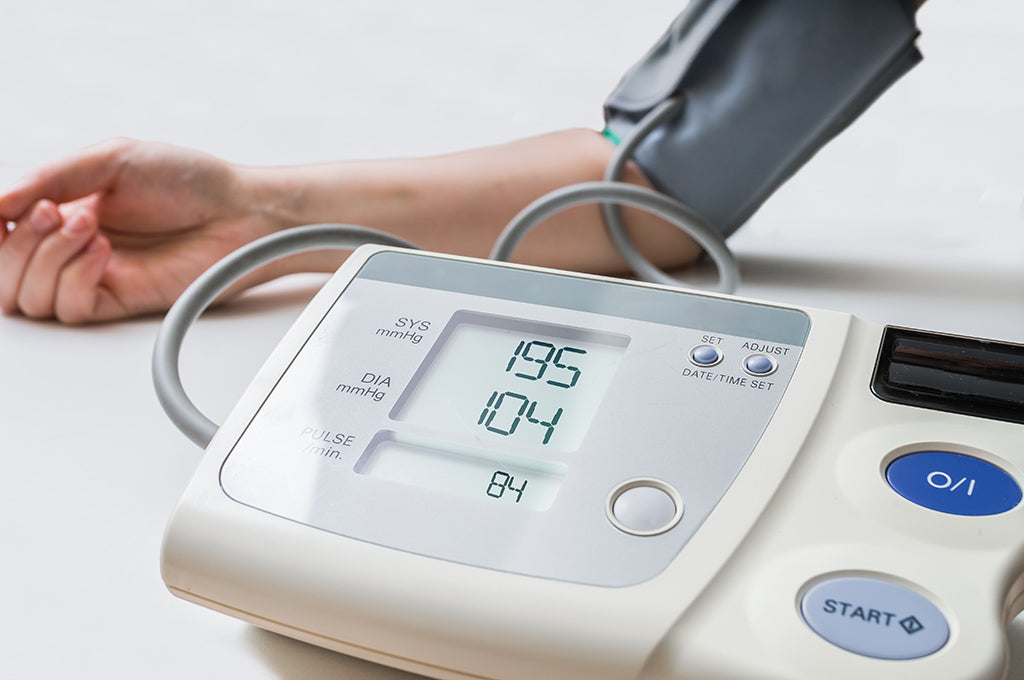 The American Heart Association states that one out of three adults should be concerned and 28% don't even have a clue as to what their blood pressure is! 
There is no reason for not knowing what your blood pressure is and getting a handle on what is going on with your heart.  There is no excuse, you don't even need to see a Doctor, as you can stop at any CVS, Walgreens or Rite Aid and near the pharmacy department,  you can sit down and slip your arm into the blood pressure sleeve and see for yourself where you are.           
Systolic (top number) and Diastolic (bottom number) 
    A normal reading and ideal reading would be 120/80
If it is 120 over 80, go enjoy life!
At Risk would be 120 to 139  over 80 to 89
 High would be 140 or higher over 90 or higher
Should you fall into the at-risk or high-risk category, don't try and figure it out yourself, you need to see your doctor for a real live checkup, maybe even a stress test! 
Meanwhile, there are some things you can do to help keep your heart strong and healthy: 
Walk 7,000 to 10,000 steps per day
Breathe deep and exhale slowly, consider yoga, tai chi to lower stress
Throw away all processed foods from your pantry, buy real food, unprocessed foods like meat, produce and eggs
Eat fermented foods and consider starting to use probiotics supplement
Begin using Vitamin D, great to increase the flexibility of your arteries
Eat more Potassium, not only a mineral but also an electrolyte
Start eating organic fruits and vegetables as it is the best thing for your heart
Many fruits and vegetables contain a phytonutrient called polyphenols that has been shown to support healthy normal blood pressure and cardiovascular health. 
To your health!
Jim